About Us - Training
Awards for All Digital Photography for 50+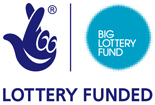 In 2015 Awards for All Scotland awarded the club a grant
to deliver a 'Digital Photography for 50+' course.

Over the course of approximately 32 weeks our aim is to deliver the project through facilitating a series of eight week training courses aimed at improving the understanding and skills in digital photography. Our leaders, who are well qualified to deliver such a course as a result of delivering workshops to professional and non-professional bodies throughout Scotland and the UK, will deliver the course at two local venues and, if necessary, at the meeting places of participating community groups. Over the weeks you will become familiar with digital cameras, laptops, camera settings and software. Each week will cover a different area of photography and the course will be structured as follows:
Weeks 1-6
Course Introduction & Digital/Film comparison.
Use of different settings on a digital camera.
Computer Basics & adjusting your picture.
Editing an image in Adobe Elements.
Basic printing techniques.
Weeks 7 & 8
Producing an audio visual slideshow. (dependant on group interest)
Reviewing what was covered and discussion on where participants would like to develop their interest in photography at the next level.
Through our project we aim to increase participant's skills and life chances by providing the platform and encouragement for them to try, and potentially adopt, a new hobby that will benefit them in many ways. The over 50s age group has largely missed out on the opportunity to become acquainted with digital technology in the way that the younger generation has. Common reasons include having being outside of the workforce or employed in traditional trades where minimal digital skills have been required. In particular, the rapid expansion of digital photography has left many people behind as film, and its processing, has become almost extinct. In order to catch up, many older people have realised that they now need to learn a skill which is new to them. In addition to learning of photography itself, digital photography is a great opportunity to show participants who are apprehensive of technology that digital gadgets, laptops etc. aren't as scary as they might think. Once these people in the over 50s age group have achieved their goal of becoming competent with the new skill of digital photography, they will be more confident in learning other skills which require the use of digital equipment.
Allowing people to share images and experiences with friends, family and communities, photography is a social activity that has the power to bring people together. By equipping them with the necessary skills, we aim to provide participants with the ability to share their experiences with loved ones and friends through creating digital photographs and slideshows of their experiences etc. It is widely known that engaging in a social activity contributes to a person's mental wellbeing. Our project will provide older individuals with a social skill that is shared on all levels of our community, from family activities, group activities and leisure activities and will contribute to them remaining mentally stimulated and active in their local community.
The first 8 week course commenced on Wednesday 23rd March in St Andrew's Church Hall, Carluke with 6 participants.